WITH
"WITH" bittet zu Tisch: Es ist ein gemeinsamer Arbeitsprozess, eine tägliche Abfolge von Situationen an, mit und um einen Tisch herum, der von 16 Tänzer*innen und Choreograf*innen geteilt wird. Die meisten von ihnen begegnen sich zu diesem Anlass in München zum ersten Mal. Sie setzen auf spekulatives Denken und auf die Methode der Relationalität als Mittel, um Existenz in ihren konstanten Übersetzungszuständen zu verstehen. Dabei nehmen sie, was sie verbindet, was auf dem Spiel steht und wie sie Unterschiede erkennen, ohne diese zu ignorieren oder sich in Richtung eines Konsens zu bewegen, in den Blick.
Ein Projekt von Moriah Evans, Meg Stuart (Konzept), Doris Dziersk (Tisch-, Raumkonzept), Silke Bake (Dramaturgie). Ausgerichtet und gefördert durch das Goethe-Institut in Zusammenarbeit mit den Kammerspielen München.
Gizem Aksu,

Anja Müller, Preethi Athreya, Silke Bake, Mayfield Brooks, Pelenakeke Brown, Claire Cunningham, Doris Dziersk, Léonard Engel, Moriah Evans, Abraham Hurtado, Ikbal Lubys, Carlos Maria Romero, Meg Stuart, Susanne Traub, Varinia Canto Vila, u.a.
----------------------------------------------------------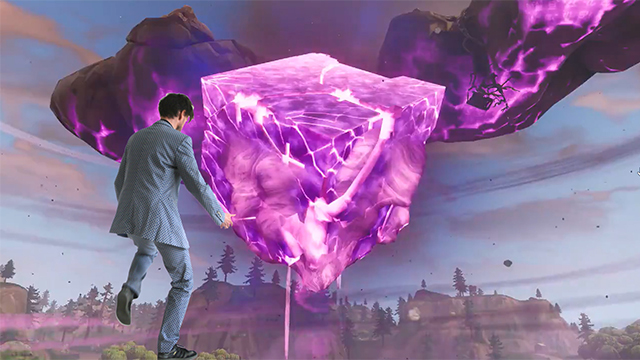 Alles kaputt, oder?
Ein Mann springt über Hindernisse wie in einem Videospiel. Plötzlich ist sein Körper weg – was jetzt? Die Zuschauer*innen tauchen über Kopfhörer in eine eigene akustische Welt ein und bringen den Mann in einem Raum, der aussieht wie eine Ausstellung. Ein grummeliger Hausmeister ist hier zugange, er stößt gegen die Objekte. Das erste Teil geht kaputt, dann immer mehr, und schließlich findet er sich als Figur in einem Spiel wieder, das ihm völlig neue Gestaltungs- und
Bewegungsmöglichkeiten eröffnet.
Wird er dem Mann helfen können, seinen Körper wiederzufinden?
Regie/Choreografie: Felix Marchand von und mit: Felix Marchand, Anja Müller, Stevie Koglin Dramaturgie: Ayara Hernandez Holz Musikkomposition und Sounddesign: Peter Memmer Objekte und Lichtdesign: Florian Bach Produktion: LUPITA PULPO
19. - 23.2.2020
,
in der Schillertheater-Werkstatt
----------------------------------------------------------
Ein Gruppenstück für eine Person. In einer Zeit, die zwischen Profilierungswahn und bedingungsloser Flexibilität alles abverlangt sucht Anja Müller mit all ihren zersplitterten Identitäten innere Landschaften der Sehnsucht auf. Dort feiert sie den Körper selbst als einen Ort stetiger Transformation, den eine Armada erratischer, unterschiedlichster Charaktere durchwandert und animiert. Diese bemächtigen sich ihrer Gesten, ihrer Mimik und ihrer Stimme, agieren miteinander, gegeneinander und manchmal auch gleichzeitig. An Orten jenseits aller Zeit raunen sie von dem, was mal war und erinnern sich gemeinsam an das was noch kommen wird.
Doch was passiert, wenn der Mensch zur Chimäre wird, weil das Ich tatsächlich mehr als eines ist und alle etwas ausdrücken wollen? Wenn in diesem Moment, mit diesem einen Körper, frei nach Karl Valentin alles schon getan(zt) wurde, nur noch nicht von allen? In einer Mischung aus Tanz und Performance stellt Anja Müller sich als absolutes Medium zur Verfügung und verhandelt die Einbindung und Verknüpfung aller möglichen Identitätsentwürfe so unmittelbar wie möglich: mit ihrem Körper.
6th +
7th ofDecember 2019 @
LOT Theater Braunschweig
----------------------------------------------------------
Entangled Phrases
by Alma Söderberg
In »Entangled Phrases« geht es um das Hören auf Bewegung.
Die drei Tänzerinnen
Angela Peris, Alma Söderberg und Anja Müller benutzen ihre Stimmen,
um die
Bewegung zum Klingen zu bringen, während der Klang die Bewegung beeinflusst.
Die Tänzerinnen singen, sprechen und lassen das erklingen, was zu sehen ist. Der
Klangkünstler Hendrik Willekens reagiert mit einer speziell für jede Tänzerin
komponierten Musik. Diese Arbeit antwortet auf eine Gesellschaft der Angst, indem sie
eine Technik der Sensibilität und Gemeinschaft entwickelt. Polyrhythmik und Polyfonie
sind als Herausforderung willkommen, um unser Verstehen und Erfahren zu vertiefen.
:shows:
6. October @ Danse Hallerne, Copenhagen
8th & 9th November @ Beursshouwburg, Brussels
26th November @ Zagreb, Croatia
----------------------------------------------------------
Der Nußknacker by John The Houseband
Eine kreative Karambolage: mit John The Houseband trifft eine wundervoll unkonventionelle Band auf Tschaikowskis ›Der Nussknacker‹. In einer ganz eigenen Version des berühmten Ballettstückes wird die gewohnte Welt auf den Kopf gestellt. Auf ihrer Reise durch die Galaxie landen die sechs Protagonist*innen Hasel, Wal, Erd, Kokos, Mandel und Pistazie auf dem Planeten Nussknacker. Mit eindrucksvollem Ideenreichtum und begleitet von den Klängen Tschaikowskis erobern sie das unbekannte Terrain – es entspinnt sich ein außerirdisches, energiegeladenes Musical für die ganze Familie.
:shows:
11. + 12. Dezember 2019 @ BORABORA Arhus, Dänemar
k
----------------------------------------------------------
J O H N T H E H O U S E B A N D aka J O H N T H E B A R T E N D E R S
Picture by Dennis Deter
Now that we have proof that there really is water on the planet Mars, there's nothing to stop us from organizing an intergalactic beach party. Earlier this year, the members of John The Houseband presented their new interpretation of the ›Nutcracker‹ at PACT and demonstrated once again their talent for subtle humour and musical surprises. Now the Johns are back at work transforming PACT's terrace into a sun deck with galactic views for this year's Summer Open Air festival. Drop by for a celebration of summer graced by artistic cocktails from the beach bar, singing barkeepers, a paddling pool for kids and live music by Milkywhale, WoWaWiWa and Kala Brisella that will see us dancing into the sunset. Inhabitants of our solar system and denizens of distant galaxies are welcome to join us.



with John The Bartenders

@
Summer Open Air - 6 June 2019 @ PACT Zollverein
FROM 15 H


outdoor beach bar, music & games for children
FROM 20 H


concerts: Milkywhale, WoWaWiWa & Kala Brisella
------------------------------------------------------------------
...with Kala Brisella on the Moon !
:concerts:
@
Imme
rgu
t Festi
val
the 30
th M
ay
@
Auf
Anf
ang! Festival 26th July
----------------------------------------------------------
Built To Last by Meg Stuart
We are back with Built To Last from Meg Stuart/Damaged Goods.
:shows:
! 19th & 20th January 2019 @ Kaaitheater Brussels
20th, 21th, 23th, 24th March @ Nanterre- Amandiers Paris
9th, 10th May @ Theatros del Canal Madrid
----------------------------------------------------------
K
A
R
A
-
J
O
K
A
Y
Mit
Kara -Jokay
lädt Anja Müller ein, in intim-öffentlicher Runde
über den eigenen Schatten zu springen.
Anything goes.
Es gibt keine Textvorlage, keine Anleitung, kein richtig oder falsch.
Die Musik geht an: und es ist dein Song!
24.März*21:30h

@

K3 Hamburg
! sing along !
----------------------------------------------------------
I`m Sorry !
we are really sorry to present you a new video
from our brand new
single
from our 2018 released Album
G H O S T
sorry
listen to our Album here: G H O S T
2 0 1 9
----------------------------------------------------------
2 0 1 8
LA MULA - A BEATMUSICAL
! we are soon in Essen @ PACT Zollverein ----> 13. April !
!
save the date
!
Where does art stand in society today?
In a daring piece of self-experimentation,
the performer Anja Müller is putting on
a one-woman musical.
Her beat-heavy,
bass-pumping show brazenly parades
about
clichés that
are
all too evident
in current popular culture.
But beneath
the
fake bling
is real irony:
Müller's brash persona 'La Mula' cuts
straight
to the point with some
tough
questions:
has poverty become a vital artistic principle?
And why
do we feel under constant pressure to entertain?
(Berlin&I City Guide)
----------------------------------------------------------
THE NUTCRACKER
John The Houseband
presents
The Nutcracker
in a way you've never seen it before.
John the Houseband, a performance group from various parts of Europe, has picked
apart and re-assembled the beloved ballet into a messy pop musical.
Together with
the NorrlandsOpera Symphony Orchestra,
John the Houseband
creates a unique
version of the Nutcracker where tradition meets modern, pop meets classics and
performance meets ballet – but do not expect ballerinas! Welcome to a humorous
and energetic performance for everyone !!
24. + 25 November @

NorrlandsOperan Umea
&
8. + 9. December @

Fabrik Potsdam

----------------------------------------------------------
K A L A B R I S E L L A
immer
NEU
immer
FRESH
our new video for our new song
anja on drums, dennis on bass and jochen on guitar and mic!
----------------------------------------------------------
DETER / MÜLLER / MARTINI - IN THE FOREST THERE IS
@ K3 Zentrum für Choreografie Hamburg
together with Lea Martini, Jochen Haker and Angela Anzi we have been for 5 months in K3 Hamburg residency,
digging into the feeling:::: ANGST
----------------------------------------------------------
KALA BRISELLA
v i d e o s v
i
d e o s v i d e o s
----------------------------------------------------------
In Blow Boys Blow
Dennis Deter and his crew celebrate the long history of links between seafarers and the theatre world. Many years ago sailors were used as technicians on the world stages. Since then there has been a close link between theatres and sailing ships. Seamen not only knew how to move skilfully over the stage and between the lights, tied tight knots and improve the curtains; they also brought their superstitions, their terminology and their traditions into theatre.
In this tempestuous show seven performers master every obstacle with their spirited songs and keep the ship on course until the last curta
in.
With: Dennis Deter, Jan Fedinger, Davis Freeman, Jassem Hindi, Taavet Jansen, Tommy Noonan and Jean-Baptiste Veyret-Logerias
----------------------------------------------------------
In What Doesn't Work Tommy Noonan, Murielle Elizéon und Anja Müller devote themselves to an impossible undertaking: the creation of a symphony of movement without composition. They shape the irrational, the secret and the spontaneous with their bodies, wringing a landscape of physical memories out of every moment. In this intensely physical work the three choreographers and performers explore the endless and unlimited possibilities of spontaneous decision, drawing eclectic and surreal forms into a calm room as if every second were both their first and their last.
We played this piece in various cities and lately in Durham/North Carolina, where Tommy and Murielle moved to. In the moment they are creating a place for dance and performance , a spot where artists and
interested
people can meet, exchange and
develop. Its great check it out ---> CULTURE MILL
.
.